FIRST PLACE DENTISTRY is committed to high quality service through a contemporary team approach. We are providing comprehensive dental and aesthetic treatment by empowering our patients with knowledge and utilizing the latest advancements in the art & science of dentistry for achieving optimal dental health and ultimate aesthetic results.
Roumiana B. Stoycheva D.D.S., General and Aesthetic Dentistry
Dr. Roumiana Stoycheva is the founder of FIRST PLACE DENTISTRY .
Dr. Stoycheva initialy completed her education in Dentistry in July, 1984 at The School of Stomatology of Higher Medical Institute, Plovdiv, Bulgaria. After practicing dentistry in Europe for eight years, she started studying English in order to equalize her education in the USA. A pioneer for her family, Dr. Stoycheva immigrated to the United States in 1993 to ensure a better life for her two daughters and herself. She graduated from Marquette University, School of Dentistry, in May 1997.
Dr. Stoycheva practices comprehensive general dentistry with an emphasis on contemporary aesthetics and implantology. Since her graduation, she has held two clinical employment positions, as well as a part-time teaching position at Marquette University, School of Dentistry. Dr. Stoycheva has established herself as a preferred provider and a favorite dental health advisor during the years of working at well known dental clinics around Milwaukee, such as West Allis Dental Care, and Dental Associates.
In January of 2008, Dr. Roumiana Stoycheva opened the doors of her own dental clinic, FIRST PLACE DENTISTRY.
Dr. Stoycheva's new dental practice is based on a multi disciplinary team approach for adressing the dental health needs first, and reaching the ultimate aesthetic results according to each patient's individual needs. Dr. Stoycheva is a caring professional, excellent listener and a valuable dental health adviser. She insists on the constant improvement of both her own skills and those of her team members. Continuing education is the basis of her professional philosophy, and good customer service is the foundation of her personal approach.
Dr. Stoycheva has earned the respect of her patients and a reputation as a knowledgeable, skillful and compassionate professional. Dentistry to her is more than an occupation; it is her passion, her hobby, her life.
Memberships: ADA, AGD, AACD, WDA, CDS, GMDA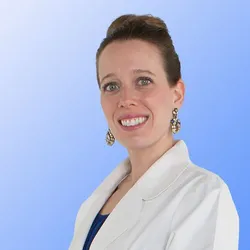 Jill Anschutz, Hygienist
Jill was born and raised in Two Rivers, WI. Her career began as a Dental Assistant where she learned her passion is in educating patients about their oral health. Jill furthered her education by obtaining an Associate Degree in Dental Hygiene in 2011 from Northeast Wisconsin Technical College.
Jill is a great mom and she believes in the healthy living practices. She enjoys cooking, and is always willing to share a new, healthy meal recepie. In her spare time, Jill loves walking her dog, and spending time with her husband, Kevin, her two little daughters, Audrey and Natalie and her little son, Luke.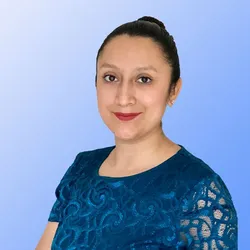 Elisa Hernandez, Dental Assistant
Elisa Hernandez was raised in Milwaukee, Wisconsin. Her interest in dental assisting started after watching her older sister as an assistant for four years. Elisa is a caring and compassionate person, who is a valuable team member. She can make you feel so at ease, that your time at the dental chair becomes no issue at all. Patients love Elisa for her soft approach and comforting voice. She is excited to be part of a comprehensive dental practice, and participates in all of the different levels of the practice management.
Elisa's husband, Cristobal, has recently returned from an assignment in Iraq with the US Marines. They both enjoy spending time with their three children, Daniella , Cris Jr., and Victoria.